How to Cut Your Warehouse Lighting Cost in Half?
RECENT POSTS
Fri, Mar 17, 23

Fri, Feb 24, 23

Thu, Feb 09, 23

Mon, Jan 30, 23
Categories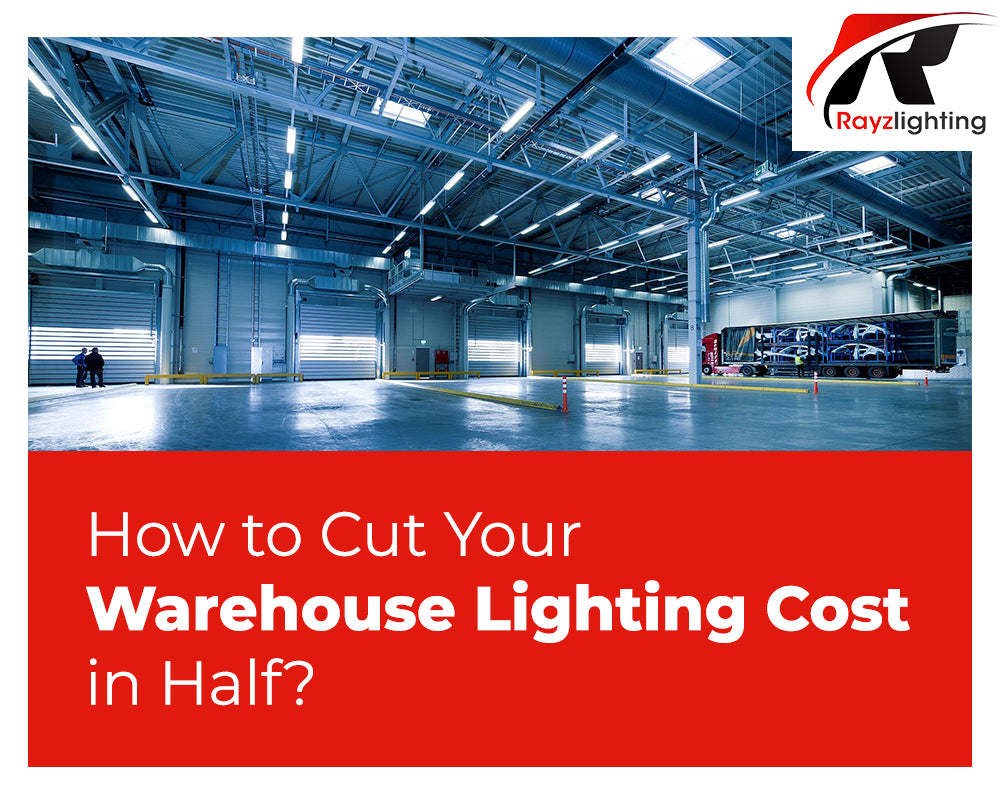 Managing a Warehouse is no cakewalk and majorly involves cutting down on costs and energy. Its no secret that lighting costs are one of the highest costs involved in running a warehouse. Electricity is certainly not cheap and with warehouse being a big space requires a large number of lights. Hence, the huge electricity bills of the warehouse become a burden on your pocket.
Reducing Warehouse lighting cost to half
Warehouse lighting cost can be cut in half by simply replacing the high intensity lights with the LED ones. The LED lights are extremely energy efficient and will cut down your electricity costs by almost 80-90%. And this comes with no compromise on the quality of light. Besides, LED lights last much longer than the high intensity lights which means no replacement would be required for a couple of years post-installation.
Benefits of replacing high intensity lights with LED lights at the warehouse
For every lighting fixture, you would be getting 90% greater efficiency
The intensity of the light from a LED product will be twice of that of a high intensity product, while energy consumption would be half.
With smart controls, 50% more savings can be made
The maintenance energy costs are very low
Reduction in pollution which means more savings and a greener planet
With Rayz Lightings Warehouse LED Fixtures, you can cut your warehouse lighting costs in half while gaining the same quality of light previously provided by high-pressure sodium bulbs. Why choose our LED lights and fixtures? Superior technology and a full line of products that will meet your specific needs.
Conclusion
Your huge electricity bills of the warehouse can easily be cut to half by replacing the high intensity lights with LED ones. Rayz lighting will provide you with the best quality LED lights with a warranty of certain years. So, light up your days and your warehouse with Rayz lightings LED lights!