LED Linear High Bay Lights - A Powerful Lighting Solution to Light up your Work Space Environments!
RECENT POSTS
Fri, Mar 17, 23

Fri, Feb 24, 23

Thu, Feb 09, 23

Mon, Jan 30, 23
Categories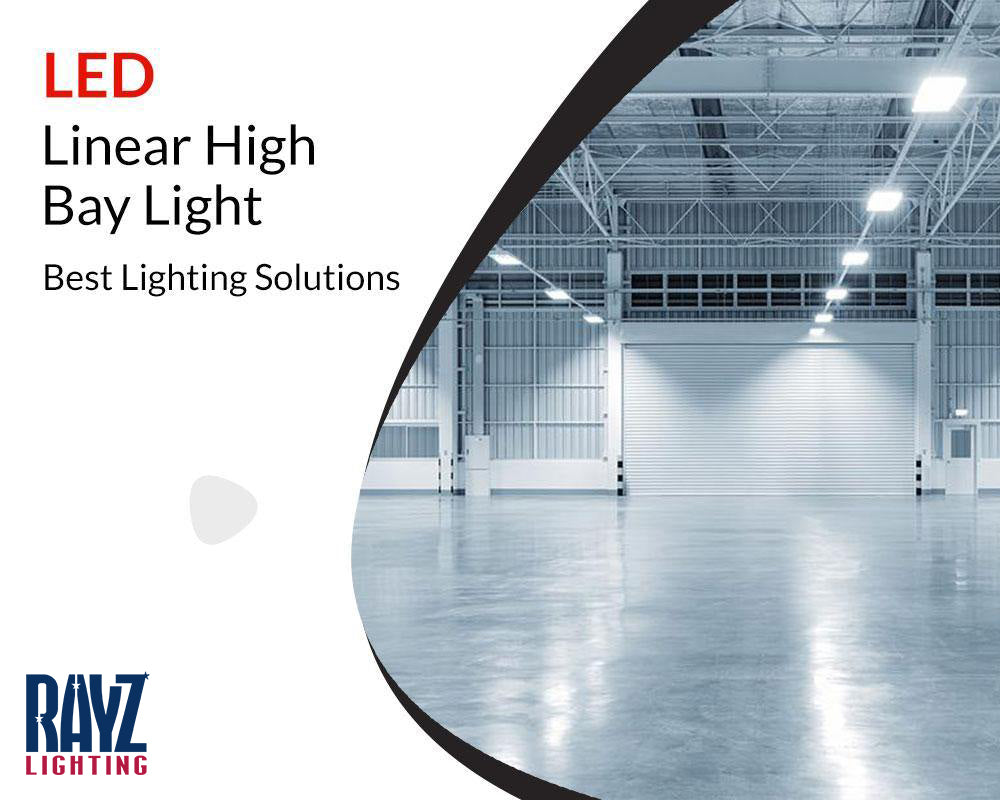 Brighten up your workplaces with our robust lighting solutions.
You know how vital lights are in our life, right? We can't process without them, be it our homes or workplaces. LED linear highbay lights are the range of dimmable LED lights that set the environment of the workplace right with clear white light. These lights have various unique features that make them the top choice of many customers. The robust LED linear Highbay 220W consumes a 220-watt version emitting up to 28,600 lumens of clear white light.
The LED linear high bay lights come with 60,000 hours of LED chips life, making them a leading LED lights in the industry and 100-277 voltage and a warranty of 5 years.
This high quality LED linear High Bay Lights are designed especially for various industries that require high lumens output, such as warehouse lighting, industrial lighting, factory lighting, tunnel lighting, gym lighting, or supermarket lighting. These lights have a long life span and powerful features that make them run for a long time without any interruption. Proper lighting improves your factory conditions. It is a long-term investment that will result in enhancing the productivity of your workers. The right-light works as a mood-buster for the workers and the right mood of the workers are essential for better productivity. Overall, having the right lighting solution is as important for your workplace as the workers working there.
All these lights Supplied by Rayz Lighting INC are constructed durably with white aluminum housing with UL, cUL, DLC Premium. Each of our liner high bay lights can be hung with a rigid bracket. These LED lights are highly durable and designed for Armstrong ceilings.
Our LED linear high bay lights fixtures are installed in many industries and other places and work effortlessly. These lights are powerful and come with powerful fixtures.
With our high-tech LED lights, you can get the following benefits-
Reduce energy costs up to 70% percents

Adequate lighting which results in energy savings

Avoid safety concerns created by poor lightings

Lesser maintenance costs

60,000 hours of Powerful, uninterrupted light

We provide easy installation of the LED lights wherever you want to install it

Suitable for many places and applications such as retail markets, garages, warehouses, etc. 
Conclusion
Rayz lighting construct a high range of sleek, effective, and durable linear high bay lights that deliver perfect lighting solutions and control over the high ceiling facility. Our perfect lighting changes the environment of your workplace. We have different products with high-tech technology and powerful features. To know more about our products and services, feel free to talk with us.
Get in touch with Rayz lighting INC and install our LED lights to update your workplaces. Get the most powerful and durable LED lights installed today with utmost safety and durability.